Profile
Welcome to the Law Office of Edward F. McGinty
We have two offices:
1) 314 3rd St., Suite 1, Jersey City, NJ 07302
2) 1 North Main St., Wharton NJ 07885
Profile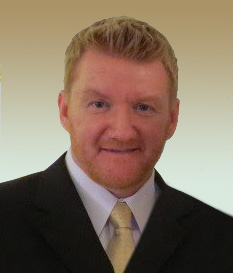 Mr. McGinty has had a few distinguished careers prior to becoming an attorney. He joined the US Navy after high school. He got through one of the toughest schools in the military, and became a Helicopter Rescue Swimmer. He was stationed in Japan and traveled all over the world.
After serving his country he put himself through college. He worked full-time while going to school full-time. He graduated cum laude with a bachelors degree in finance.
He then joined IBM where he became a Forensic Financial Analyst. Within 3 years he was managing over 30 analysts, and helped some of IBM's largest clients become more efficient and profitable.
However, the boyhood dream of becoming a lawyer never left him. He decided to make his dream a reality. His first clients came by way of a Child Advocacy Clinic in Law School where he represented children in foster care. He found that he had limitless energy and zeal when it came to fighting for his client's rights. It was then that he knew he had made the right life choice, and his final career change.
Today, he has chosen areas of the law that make people's lives better. In representing people who have been victims of investment fraud, he has found a way to get his client's hard-earned money back. With Immigration, he has literally changed the course of his client's lives; he had the privilege of representing a client from the Darfur region of Sudan who was seeking asylum from the horrible genocide taking place there. In representing parents who have had their children placed in foster care, he not only advocates on their behalf legally, he helps them personally to change the circumstances that led to their children being removed from their care; there are dozens of reunited families in NJ who spent Christmas morning together because of his advocacy. Being of service to his clients gives his life passion and purpose. It's not a job for Mr. McGinty, it's a calling.
Bar Admissions
New Jersey
New York
U.S. District Court of N.J.
Education
Law: Rutgers University School of Law – Newark, Juris Doctor
Undergraduate: Rutgers University, B.S. Finance